The conference Destination Slum! 2 that was held at the University of Potsdam, 14-16 May was a great success. Over 60 participants from more than 15 nationalities gathered from all over the world to discuss developments within slum tourism. The quality of the papers was consistently high and led to highly interesting debates, during the presentation sessions, coffee breaks, evening dinners and excursions. A short film was made by Dr. Bianca Schemel to capture the spirit of the conference and can be watched below.
We would like to thank all who came for making this conference such a great success and hope to see you at Destination Slum! 3 :-).
—–
14-16 May 2014, University of Potsdam, Germany
In December 2010 slum tourism researchers gathered in Bristol, UK, for the first international "Destination Slum" conference addressing specifically the aesthetic, economic, historical, political and social dimensions of slum tourism. Slum tourism, defined broadly as touristic visits to urban areas of relative poverty, remains a controversial pastime. Despite the controversies this leisure practice is on the rise globally, in developing as well as developed countries. New destinations are added to an already comprehensive list of locations while some older destinations shows signs of maturity and saturation with high levels of diversification, policy interventions, including the integration of slum tourism into urban regeneration and urban tourism strategies. Slum Tourism seems to have entered a new phase.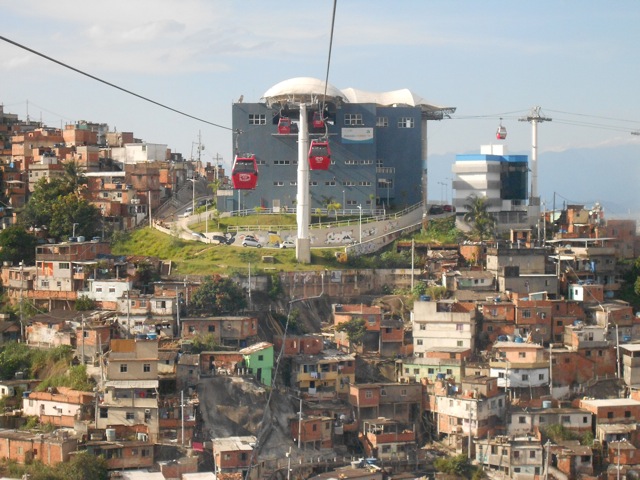 Just like the development of the phenomenon of slum tourism, academic research has picked up in speed as well, accounting for the phenomenon in a range of case studies from diverse disciplines. The foci of research have also shifted beyond the pertinent questions of ethics, impact and motivation, to address the multiple connections of slum tourism to other forms of tourism, like volunteering, sustainable tourism, community based and pro-poor-tourism or dark tourism and others. Moreover researchers have turned to discuss the possible contributions research on slum tourism can make to questions arising in the study of global phenomena and questions like mobilities, social movements and protest, urban regeneration, security, mega events or poverty alleviation.
Slum tourism research has reached a new phase  and the second conference of the network will enable an engaged exchange of the insights gained over the last few years. We aim to better understand the recent rapid expansion and diversification of slum tourism as well as to develop new perspectives on the phenomenon.
Unfortunately it is no longer possible to register and attend the conference. However, if you want to learn more about slum tourism and/or be added to the slum tourism network mailing list, please use the contact form on this site or send and e-mail to: info@slumtourism.net.
Conference Cost
The conference fee is 100 Euros (50 Euros for presenting post-graduate and non-waged
researchers) and covers conference two lunches and two dinners, coffee and
refreshments as well as a side programme.